Products List
Consulting Products
Product Name:DGS-FS01
Keywords:non-contacting dry gas seal, mechanical seal, bi-directional pattern groove, backup seal
Product Description:DGS-FS01 Series seals are non-contacting gas seals for dry running vapor containment and full pressure wet backup sealing in light hydrocarbon,crude oil,and hazardous services for long-term, reliable performace. Fitted with a contacting or non-contacting inboard seal, the low emission disign helps meet the most stringent emissions requirements, especially in light hydrocarbon srvices with avapor disposal system back pressure below 25 psi(1.7 bar). High and low pressure liquid backup seal capability allows for safe and convenient equipment shut down if the primary seal fails at pressures up to 600 psi(41.4bar). Cartridge assembly simplifies installation for a quick and trouble-free start-up. Available as a single seal for equipment such as low pressure blowers and vertical sump pumps where dry running and low emissions are required.
OPERATING LIMITS

Temperature:

-40℃~+204℃

Pressure:

≤4.14MPa

Speed:

≤30.5m/s
Higher operations conditions also achievable, please contact with world seal engineer: info@world-seal.com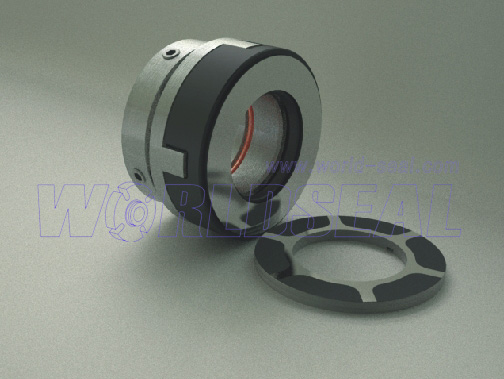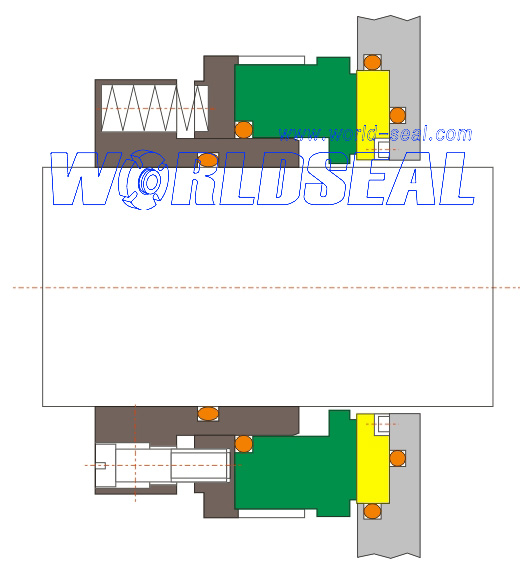 ●Rotary Ring:

SiC/TC

●Stationary Ring:

Carbon

●Secondary Seal:

VITON/Kalrez

●Other Parts :

Hastelloy-C/Duplex/SUS316
If you have any enquiry about quotation or cooperation, please feel free to email us at info@world-seal.com or use the following enquiry form. Our sales representative will contact you within 24 hours. Thank you for your interest in our products.
Subject:

*

Message:

*

Name:

*

Business Email:

( Please make sure your E-mail address is correct otherwise the recipient will not be able to reply. )
Company Name:
Business Phone:

(Please make sure your Business Phone is correct otherwise the recipient will not be able to reply. )
Business Fax:
Business Address:
Know Us: