Training
Training
you are here:
Home
»Training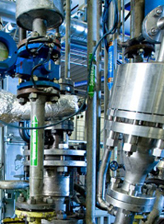 Mechanical seals are the most versatile type of seal for rotating shafts. A mechanical seal must contain four functional components: Primary sealing surfaces, Secondary sealing surfaces, a means of actuation and a means of drive. Their main use is on liquid/gas sealing, e.g centrifugal pumps. Mechanical seals are also used on gas/gas applications, e.g., compressor and agitator shaft seals, but in these cases they are usually deployed as double seals with liquid injection to provide lubrication of the seal faces.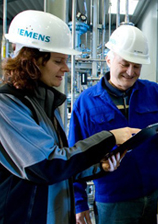 Liquid/liquid sealing duties occur in such applications as double seals where process fluid is on one side and barrier fluid on the other. Mechanical seals have largely replaced soft-packed glands because of low leakage and the absence of a requirement for routine maintenance.
Since the dramatic economical development, mechanical seals have been increasingly used for sealing rotating shafts. Today, they are the predominant type of seal found on centrifugal pumps, compressors, and similar machines. In terms of sealing efficiency and versatility of application, they represent a significant improvement over former sealing techniques, for example, gland packing, which they have now largely displaced.
1) Mechanical seal fundamentals
5) Dry gas seal
6) Split seal